Meet Colin Weeks; Aviator & PANZERA Ambassador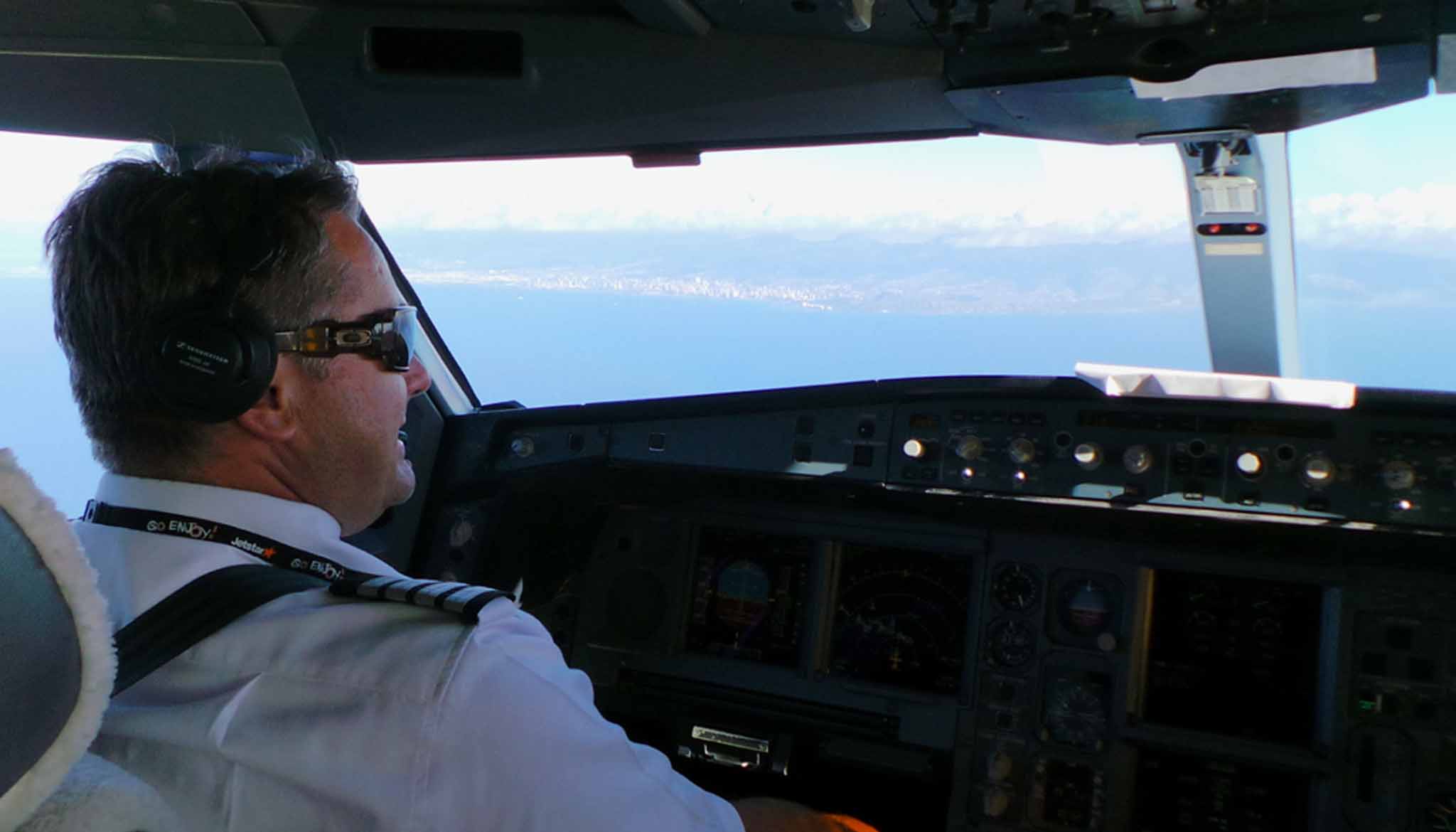 Colin Weeks is an Aviator; he is the son of an Aviator and a brother to 2 sibling aviators!
" You could say aviation is not only in my blood but it is also in my bloodline."
Colins life has seen him excel in Light Aircraft competitions competing at a National level for Australia to flying charters and running supplies to our remote indigenous communities in the outback.  From serving in the Royal Australian Air Force to flying International Commercial Passenger planes for one of Australia's leading airlines.
From a very young age Colin was introduced to flying by his father who was a flight instructor.
"I can't remember a time in my life that I was not involved in flying.  As early as I can remember my father would take me to the Aero Club.  Flying came naturally to me and Dad would take me flying from a very young age.  I can still remember the first time he showed me some aerobatics.  Dad was flying and the thrill was exhilarating!  From that day on, I was hooked on flying!"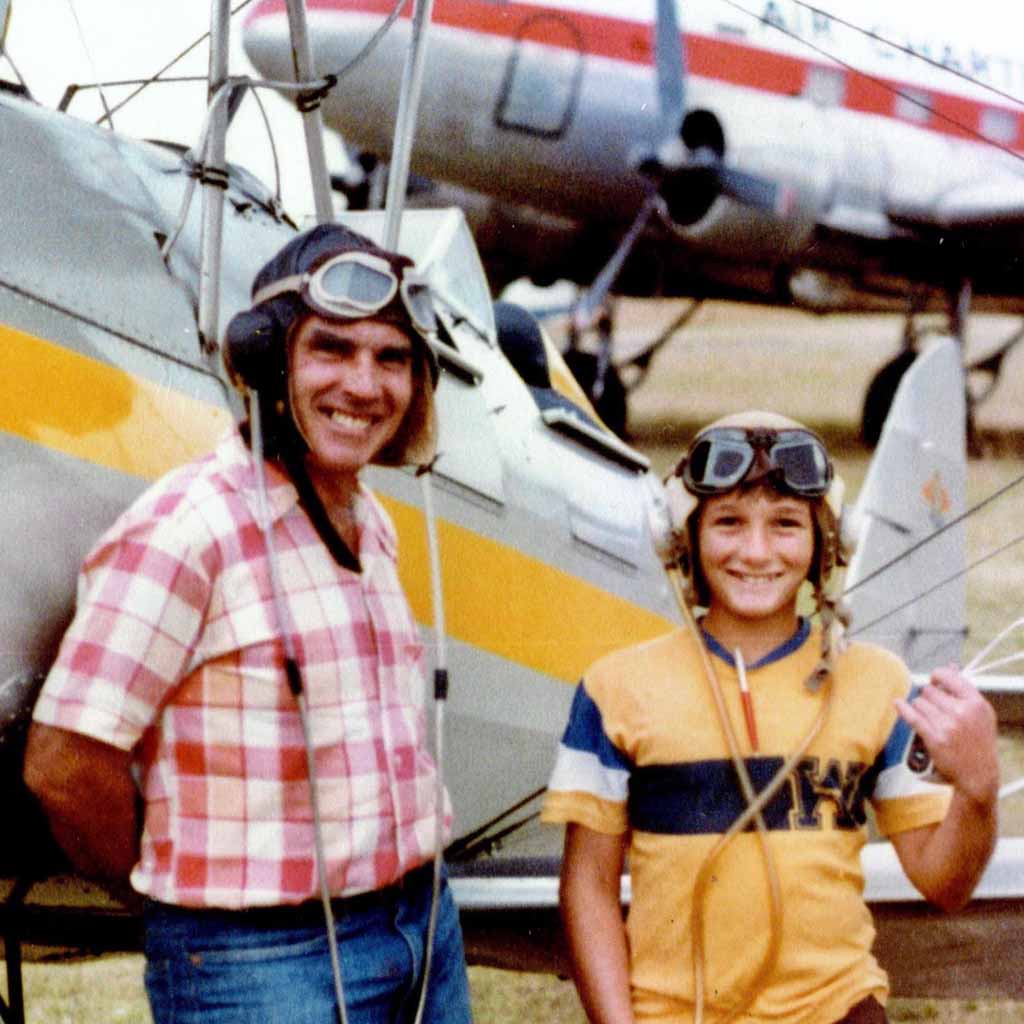 Colin started flying himself as soon as he was old enough to get his license.  Treva, Colin's father taught him how to fly and he took to it naturally.
"I started flying before I could drive a car.  I was soloing at age 15, you can't even get a learners driving license until you are 16 these days."
He represented his local flying club at the Australian Light Aircraft Championships competing in the Team Event comprising of Spot Land, Streamer Cut and Forced Landing.  After winning numerous competitions Colin was selected for the Australian National team and in 1994 won the Forced Landing event in the Trans-Tasman Competition in New Zealand.
"The Forced Landing event is where you simulate engine failure, and you have to guide your aircraft down over an obstacle and land within a 5 meter (16ft) area.  It's quite tricky trying to guide your plane down without an engine.  It really is a good way for pilots to sharpen and improve their flying skills."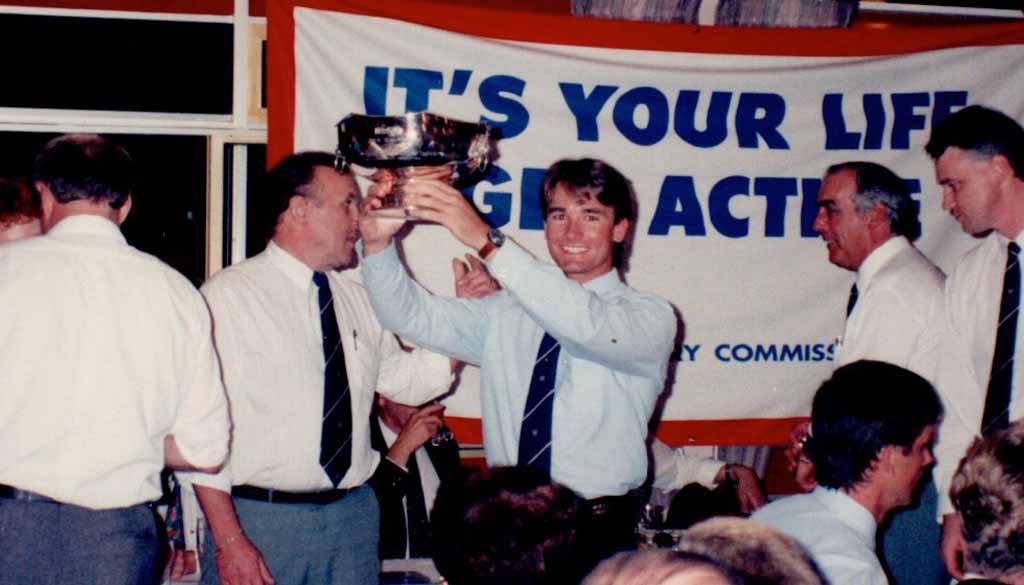 ROYAL AUSTRALIAN AIRFORCE TO AIRLINE PILOT
After serving in the Royal Australian Air Force as an Aircraft Engineer (a skill that will help in his later endeavours) Colin started working in the Northern Territory flying Indigenous Charters with Bachelor Air.  During this time, he flew into most of the airfields in Arnhem Land delivering much needed supplies to Australia's Indigenous Communities.
"After my time flying Indigenous Charters, I worked at Kakadu Air Services flying tourists from Kakadu National Park to view our beautiful waterfalls, gorges and escarpments in the top end of Australia.  I really loved my time flying in the Northern Territory and working with our Indigenous Communities."
Needing a new challenge Colin then moved into commercial passenger flights starting with Impulse Airlines (a regional airline on the East Coast of Australia) before commencing International Flights with Jetstar.
"I started flying a 19 seat turbo prop plane with Impulse before moving up to jet planes.  I was flying from Australia to some really amazing places like Tokyo and Hawaii first with the Airbus 330 and then, when Jetstar moved them back to Qantas, I was fortunate enough to start flying the Boeing Dreamliner 787.  I love the 787 it is the best jet aircraft that I have flown."
Colin's love of flying is easily matched by his love of aircraft and mechanical engineering (a skill he had not forgotten from his time in the Airforce).  Two and a half years ago he decided to combine his passions and skill to build his own ultralight plane, a Groppo Trail (an Italian designed, high wing, 2 seat tandem, tail dragger aircraft).
"I am almost going a full circle back to a single prop plane, something that Dad first taught me to fly in at a very young age.  This is just a hobby for me to take the family away and land on a beach in the middle of nowhere or go out west and land in a paddock and have a picnic with my wife at a remote waterfall.  I might even do a few more forced landing drills like back in my younger days.  It's just plane fun!"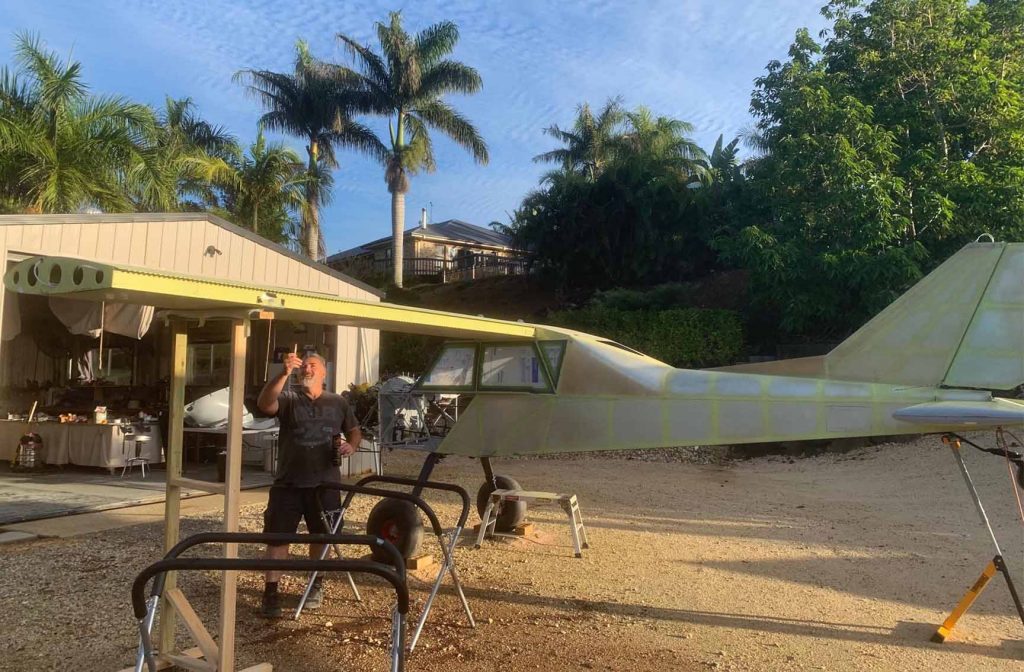 COLIN WEEKS AND PANZERA FLIEGER 46 QUARTZ CHRONOGRAPH
We could not think of a better ambassador for our new FLIEGER 46 QUARTZ CHRONOGRAPH.
A well-crafted timepiece is a critical piece of equipment essential for all pilots.  It must be accurate, easily readable, and withstand extreme pressures of high-altitude flight. The FLIEGER 46 QUARTZ CHRONOGRAPH pilot's watch range has been thoroughly tested in extreme flying conditions without losing +1 or -1 seconds between pre and post flight testing.
The PANZERA FLIEGER 46 QUARTZ CHRONOGRAPH is the perfect choice for when accuracy and dependability matters most.
"When flying you rely on your instruments to tell you almost everything from where you are, your elevation and other pertinent information about your aircraft.  Your watch is an extension of your flight instruments and accuracy is at the forefront of importance.
I have been extremely impressed by the FLIEGER 46 QUARTZ CHRONOGRAPH, not only with the build quality and accuracy under flight but also with the design, look and feel.  It is a beautiful watch that also does an important job very well.
I am happy to represent PANZERA, a quality Australian watch brand."
Colin embodies the spirit of aviation and his love for flying, aircraft and design are in perfect synergy with our latest watch collection, the FLIEGER 46 QUARTZ CHRONOGRAPH.